Skip to Content
Expert Teeth Whitening in St. Louis, MO
South County Smiles offers professional teeth whitening services at our St. Louis office. We use an excellent whitening system administered by our experienced, capable staff. Whether you have yellowing teeth, fluorosis, or simply want a white smile, we can help you achieve results quickly and safely. We've been doing this treatment for years and have helped many of our patients walk out of the office feeling good about their healthy smile. Over time, teeth age just like the rest of us. We don't let stained teeth negatively impact your self-esteem. Many people find that whitening teeth improves their confidence and makes them feel better about their appearance. This simple cosmetic procedure helps you achieve a white, gleaming smile. Learn more about teeth whitening below and feel free to reach out to our office if you have any questions about the teeth whitening process.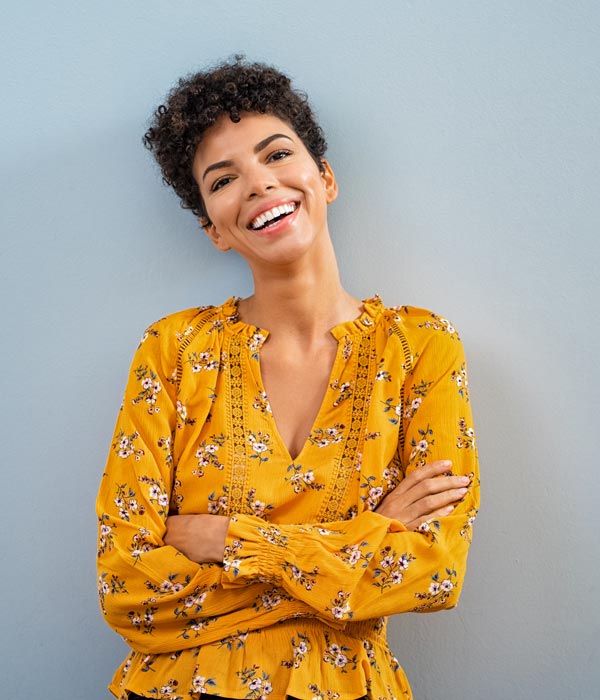 Benefits of Professional Teeth Whitening
In-office whitening treatments are far more effective and healthier for your teeth than attempting to whiten your teeth yourself. One of the biggest benefits of professional in-office teeth whitening is that it saves time and provides safe results. Our teeth whitening system is fast and delivers excellent results in far less time than most in-home or over-the-counter treatments. On the other hand, over-the-counter treatments often need several applications before you see any results, if any at all.
Another advantage to professional whitening is the fact that we have years of professional experience and state-of-the-art equipment at our disposal. We make sure your gums and soft tissues are well protected and administer the treatment safely and effectively. Our whitening system isn't painful and doesn't take long to complete. The in-office visit typically takes far less time overall than many at-home remedies. We work hard to make sure you are comfortable and relaxed throughout the treatment. This expert application ensures a good outcome. We have many satisfied customers that will tell you they are pleased with our teeth whitening services.
What to Expect During Treatment
Each patient will have slightly different teeth whitening treatment plan based on their unique needs, their overall dental health, and other factors. Prior to the procedure, we evaluate what type of treatment approach works best for your individual needs and goals.
At your consultation prior to your appointment, we'll give you a breakdown of everything we plan to do, as well as how long your particular whitening treatment will take. That way you'll know what to expect when you come in. If you've been self-conscious about gaps or missing teeth in your smile and you're looking for a reliable fix, don't hesitate to give us a call and schedule an appointment. Reach out to our office by calling 314-487-0799 at your earliest convenience!