Skip to Content
Saving Teeth With Root Canal Therapy in St. Louis, MO
At South County Smiles we offer root canal therapy that saves your teeth from being pulled. We treat you right here in our St. Louis office and help prevent a situation that may result in tooth loss. Our gentle, capable staff treats you in a way that reduces pain and results in optimal recovery. Our office takes every step possible to make sure you're comfortable and we communicate with you throughout the entire process. On this page, we've tried to explain more about root canals, including signs and symptoms, reasons why a root canal is needed, and what the process involves. When you come into our office, we evaluate your situation to see if root canal therapy is warranted. If you need root canal therapy, we'll talk with you about the procedure prior to beginning treatment so you know what to expect in detail. Contact us for more details or to schedule a consultation for possible treatment.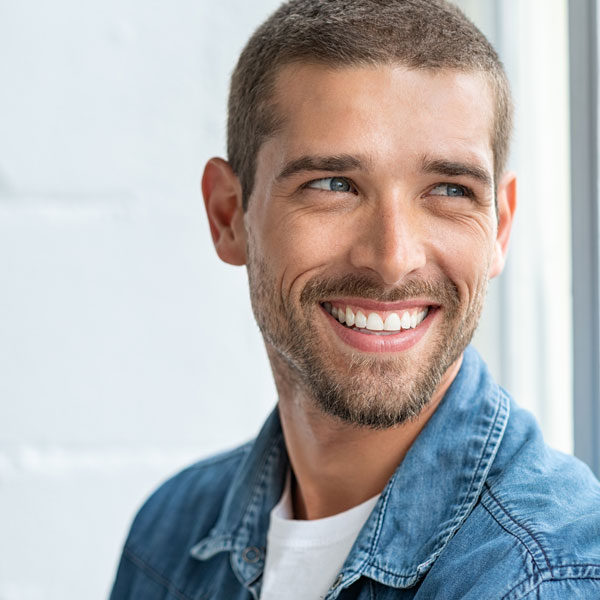 Signs and Symptoms
It's important to keep an eye out for obvious signs and symptoms of severe tooth decay and infection. Symptoms include swelling near a tooth, pain, temperature sensitivity, and difficulty chewing. There can be other oral discomforts as well. If you experience mouth pain that causes issues with normal, everyday living, it's time to contact our office. We'll take a closer look to see what's going on and see what can be done to correct it.
Not all tooth pain results in a root canal. If we are able to do a filling or some other type of procedure to relieve your discomfort, we'll let you know. Other times, the decay or infection may be severe enough that a root canal makes the most sense in terms of addressing the problem. Other reasons why you may need root canal therapy include a cracked tooth or some type of tooth injury.
Root Canal Versus Pulling Teeth
We believe that saving your natural tooth is always the best option if it's possible. Many people think that pulling a tooth is an easier, less painful, and less expensive solution for severe tooth pain—but that's not always the case. Root canal therapy fixes the issues you're experiencing and allows you keep your tooth in place. There are many different approaches to root canal therapy but they all seek to preserve your original smile.
Pulling teeth can cause the remaining teeth in your mouth to shift and may result in dental implants, more dental visits, and additional expenses down the road. Although you may hesitate to choose a root canal, in many cases they are the best choice. With a proper approach, root canals can preserve your oral structure and result in optimal recovery without unnecessary pain. For quick relief from the pain and damage of a sudden dental injury or malady, give us a call and schedule an appointment. Reach out to our office by calling 314-487-0799 at your earliest convenience!